Secondary & Tertiary Health Care
BADAS provides Secondary and Tertiary care to a large number of diabetic patients in the form of general and specialized physician services, diagnostic intervention and from basic to highly advanced surgical interventions. In 2011-12, 8853587 laboratory tests and 3435l8 Radiology & Imaging interventions were conducted by BADAS Institutions/ Projects & AAs.
Table: Number of Test/ Investigations performed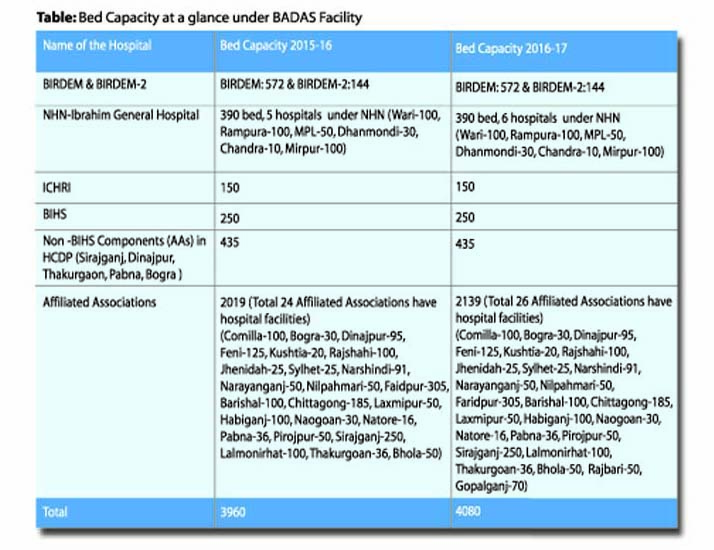 At the end of FY 2011-12, the total bed capacity of BADAS facilities was 2966.
Table: Bed Capacity at a glance under BADAS Facility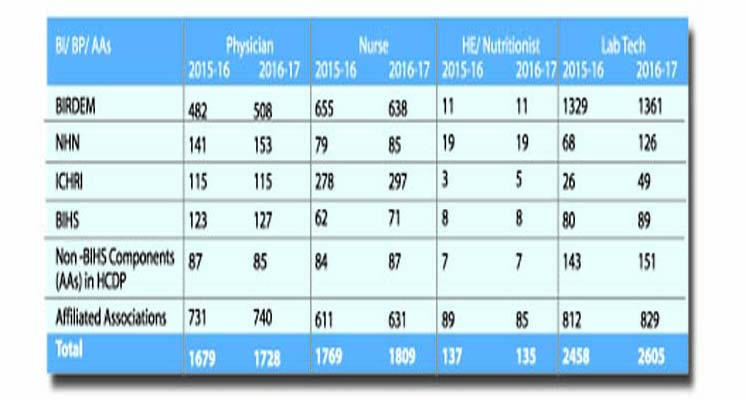 To provide the secondary and tertiary health care services BADAS has one of the largest human resource base which includes physicians and nurses/ health educators.